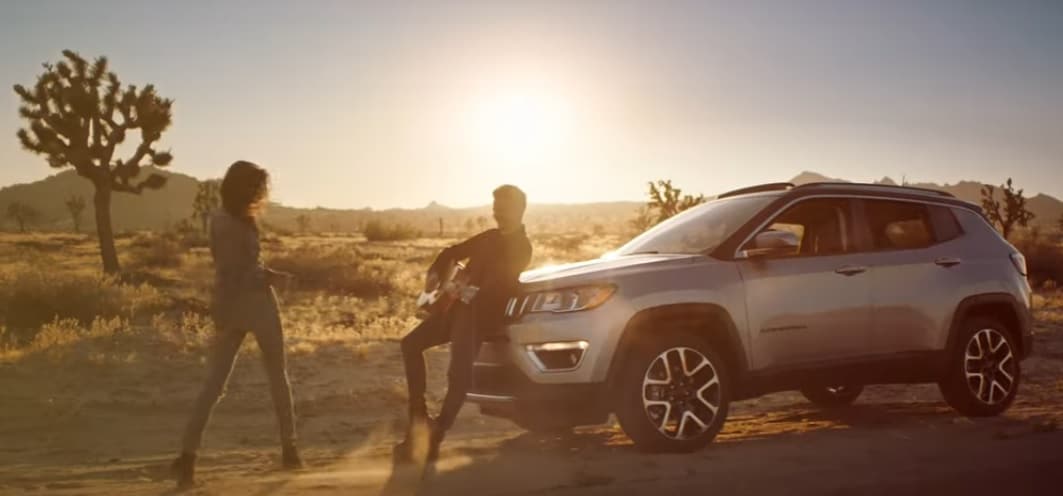 Actor Jeremy Renner, who is best known as Hawkeye in Marvel's Avengers film franchise and star of the Academy Award winning film The Hurt Locker, is the star of Jeep's latest ad campaign.
The Summer of Jeep campaign showcases the Grand Cherokee, Compass, and Wrangler. Each ad also features music by Renner, who recently released the singles "Nomad" and "Main Attraction."
Renner's ads embody the adventurous spirit of Jeep Life. In "Party," Renner ditches a black tie party and heads out to a country bar to play a rock show to a rowdy crowd. "Diner" opens with Renner writing lyrics in a diner and ends with him seeking inspiration on the open road. Finally in "Ride Swap," Renner swaps his tour bus for a Jeep Wrangler and goes off-road before his concert.
Check out the ads below, and and browse the new and used Jeep inventory online. You can also check out the latest new and used vehicle specials, and follow Bayside Chrysler Jeep Dodge on Facebook and Twitter for the latest news and updates.