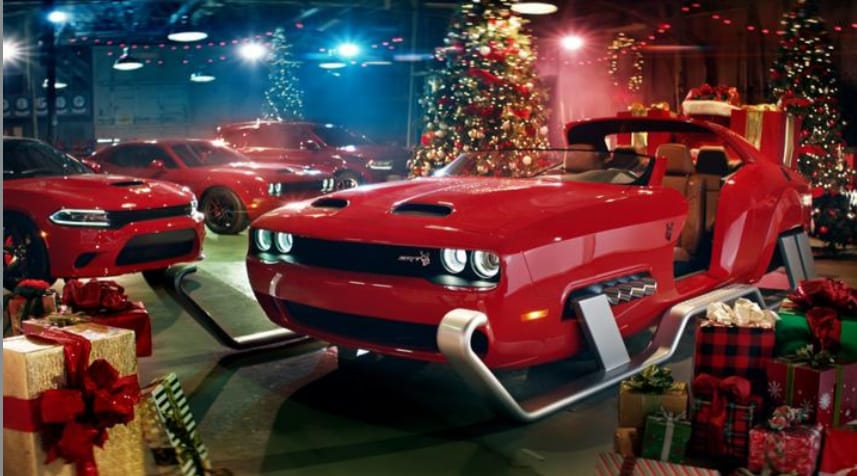 With the holiday season here and so is the onslaught of ads for all the seasonal sales. For Fiat-Chrysler, they've put each of their brands on a major commercial. Previously, the Chrysler Pacifica had Kathryn Hahn and Jeep had OneRepublic. Here is the rest of the ads released as part of the holiday ad blitz from FCA.
Gwen Stefani lent her voice to "Ginger Builders", a new 30-second ad for Ram Trucks. The ad is a creative take on building a gingerbread house. Only Ram Trucks could participate in building such a Christmas production project of making a life-size gingerbread house. Stefani's song "You Make It Feel Like Christmas" plays behind it all.
There is an extra 30-second video to go with this ad. On December 1st, Ram Trucks will film a live commercial when a Ram 1500 tows the life-sie gingerbread float being put together in the ad. That'll be a sight to see.

​Last is for the Dodge brand. Their commercial is called "Upgrade" and it's all about jolly ol' Saint Nick eyeing his sleigh for a new ride. What's a better replacement then a 797-horsepower Challenger Red Eye engine.
​View our
new
and
used
line-up on our website including vehicles that . Be sure to download our
mobile app
to keep track in real time of your vehicle when it is brought in to be serviced. Like us on
Facebook
, follow us on
Twitter
, and subscribe to us on
YouTube
to see more auto news and monthly specials.