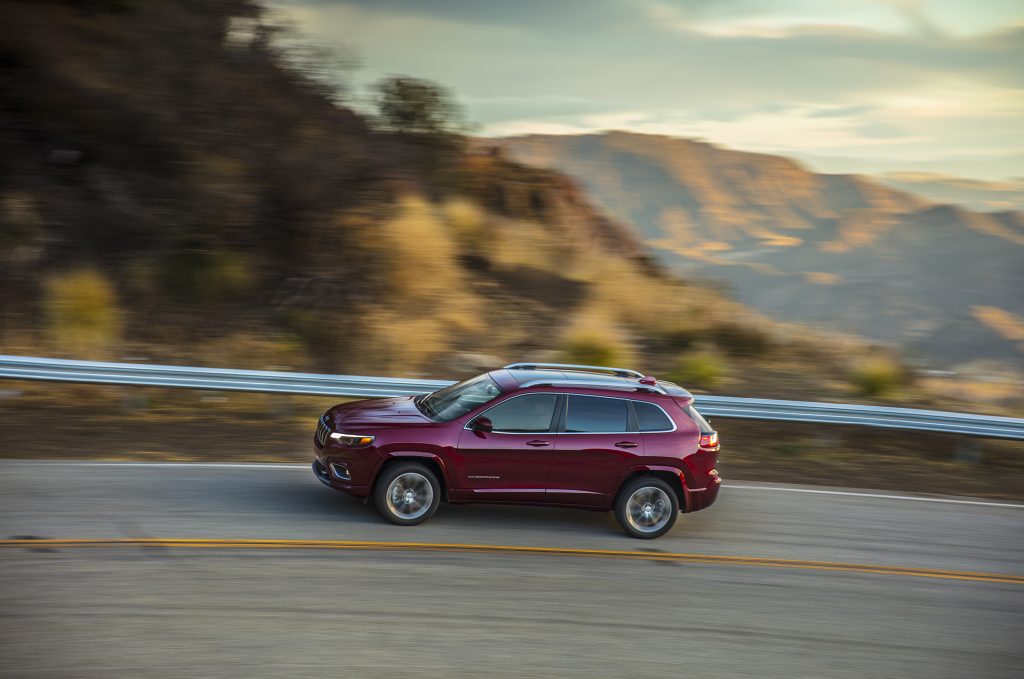 The new Jeep Cherokee is built to do more than to look good. It is made to be able to handle the off-road in a way that makes it earn the Jeep badge.
The FCA NA blog this week highlights the capability that the new 2019 Jeep Cherokee was built to have. In it, Mike Downey, the vehicle executive, Jeep Cherokee, talks about the changes made in the 2019 Cherokee to make sure it could handle everything. One example is the tuning of the shocks and suspension to give it better ride and handling.
The 2019 Cherokee also has the all-new, advanced 2.0-liter direct-injection four-cylinder engine. This also boosts the performance of the Cherokee. The 2019 Jeep Cherokee also has the Trailhawk model that gives it the best-in-class capability. As is the case with the Trailhawk models, these performance Jeeps are built for the performance hungry Jeep driver.

If you are interested in learning more about the all-new 2019 Jeep Cherokee, contact us at Bayside Chrysler Jeep Dodge. View our new and used line-up on our website. Be sure to download our mobile app to keep track in real time of your vehicle when it is brought in to be serviced. Like us on Facebook, follow us on Twitter, and subscribe to us on YouTube to see more auto news and monthly specials.