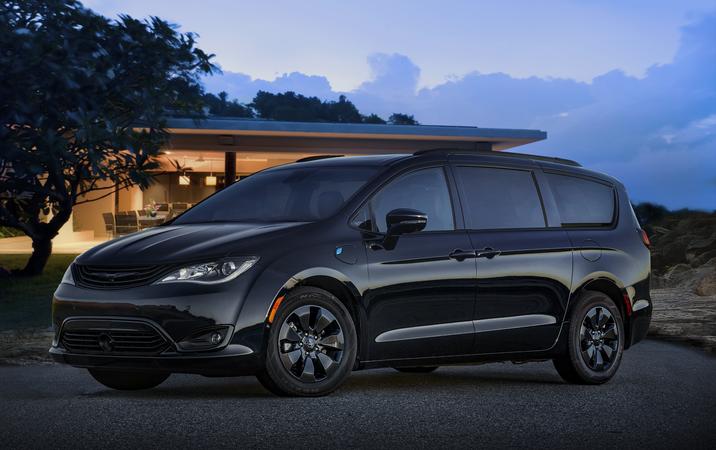 The 2018 Chrysler Pacifica Hybrid has been given two new awards from the Northwest Automotive Press Association's 2018 Drive Revolution green vehicle competition. The two awards are the Northwest Green Vehicle of the Year and the Northwest Family-sized Plug-in Hybrid of the Year.
This vehicle competition involving the members of the NWAPA happened at the Fort Vancouver Historic Site and had the members drive 19 vehicles that included battery-electric vehicles, plug-in hybrids, and full hybrids. The Drive Revolution is meant to test the growing number of electrified vehicles and see which ones are leading the way. In this case, the Chrysler Pacifica Hybrid is the leader of the pack.
"The Pacifica Hybrid's 84 MPGe and 33 miles of all-electric range saves you hundred in fuel costs each year over the average new minivan or SUV," said Sarah Shelton, Drive Revolution Chair of US News and World Report. "But what's particularly remarkable is that you can achieve this fuel economy while also carrying a family of seven in the front and a suitcase for everyone in the back. This, along with a notable amount of standard equipment, makes the Pacifica Hybrid a truly family-friendly-vehicle."
The Pacifica continues is the most awarded minivan of 2016 and 2017 and the awards just keep on coming.

If you are interested in learning more about the Chrysler Pacifica Hybrid, contact us at Bayside Chrysler Jeep Dodge. View our new and used line-up on our website. Be sure to download our mobile app to keep track in real time of your vehicle when it is brought in to be serviced. Like us on Facebook, follow us on Twitter, and subscribe to us on YouTube to see more auto news and monthly specials.