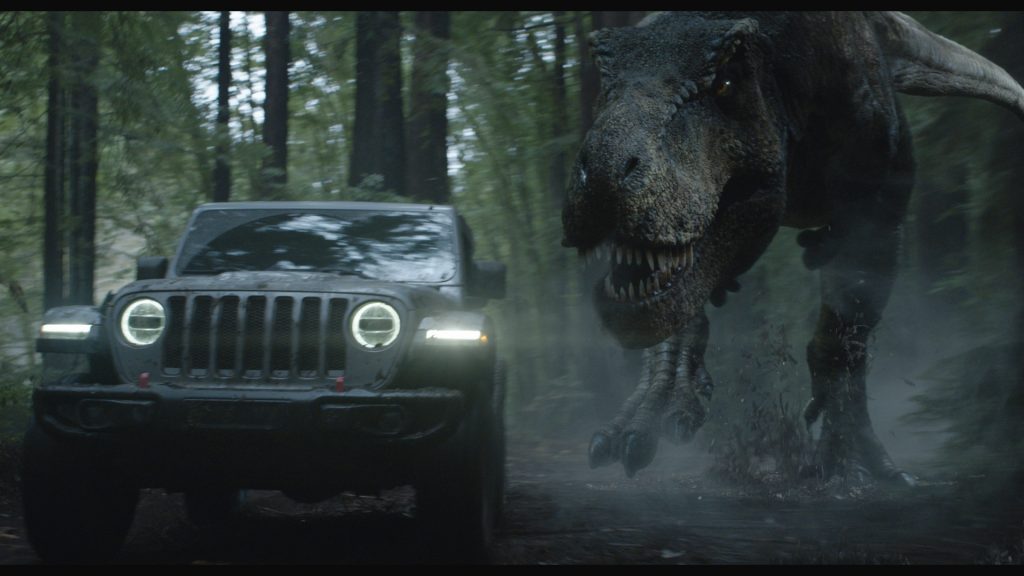 ​
One of the most iconic scenes from the original Jurassic Park movie is the chase sequence between the Jeep and the T-Rex. The line "Must go faster." Delivered by Jeff Goldblum has been endlessly repeated and is definitely well-remembered. With the new film Jurassic World: Fallen Kingdom about to come out, it makes a lot of sense that Jeep would use that scene from the original film to promote the all-new Jeep Wrangler.
The new ad series for the Jeep Wrangler continues the story being told from the Jeep Superbowl Ad. The commercials have Jeff Goldblum being chased by a T-Rex. The power of the new Jeep Wrangler has changed the game. The powerful Wrangler has upped the game against the T-Rex and the hunter has become the hunted. It's a fun ad and really showcases the comedic talent that is Jeff Goldblum.

Here's the 2 new ads, 'Have We Met' and 'Scream':
If you are interested in learning more about the all-new 2018 Jeep Wrangler,
contact us
at Bayside Chrysler Jeep Dodge. View our
new
and
used
line-up on our website. Be sure to download our
mobile app
to keep track in real time of your vehicle when it is brought in to be serviced. Like us on
Facebook
, follow us on
Twitter
, and subscribe to us on
YouTube
to see more auto news and monthly specials.