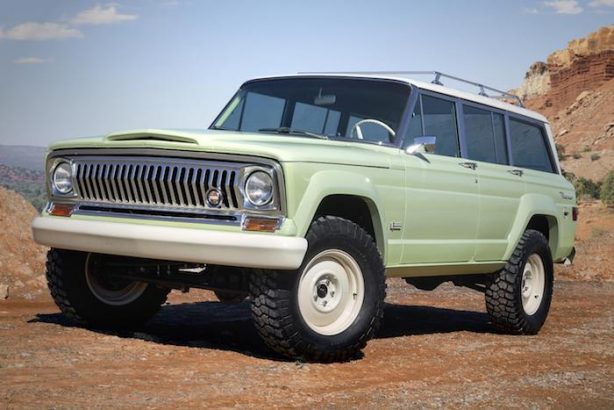 The Moab Easter Jeep Safari is always something for Jeep fans to look forward to. For those that can attend the event, they get to build memories enjoying an entire event structured around the quality of the Jeep. For those of us that can't, we get to enjoy the plethora of images and details released about the concept vehicles Jeep showcases for the event. One specific one that really stands out from the 52nd Moab Easter Jeep Safari is the Jeep Wagoneer Roadtrip concept.
This Jeep Wagoneer concept really pays tribute to a bygone era. It is meant to fill the minds of those old enough to remember when the Wagoneer was the vehicle of choice for taking a vacation roadtrip. That memory is what the concept vehicle is exploring with its design.
The exterior design of the Wagoneer Roadtrip Concept keeps the original design and heritage it is based on. The updates that were made were subtle like reshaping the wheel-wells, bumpers, and integrated rock rails along with a razor grille.
One of the most fun design aspects is the interior. One glimpse is all it will take to really drive home the nostalgia Jeep is aiming for. From the steering wheel to the design of the seats, it is a modern mirror of a old classic ride, one that an older generation spent many a hour in as they traveled down the road.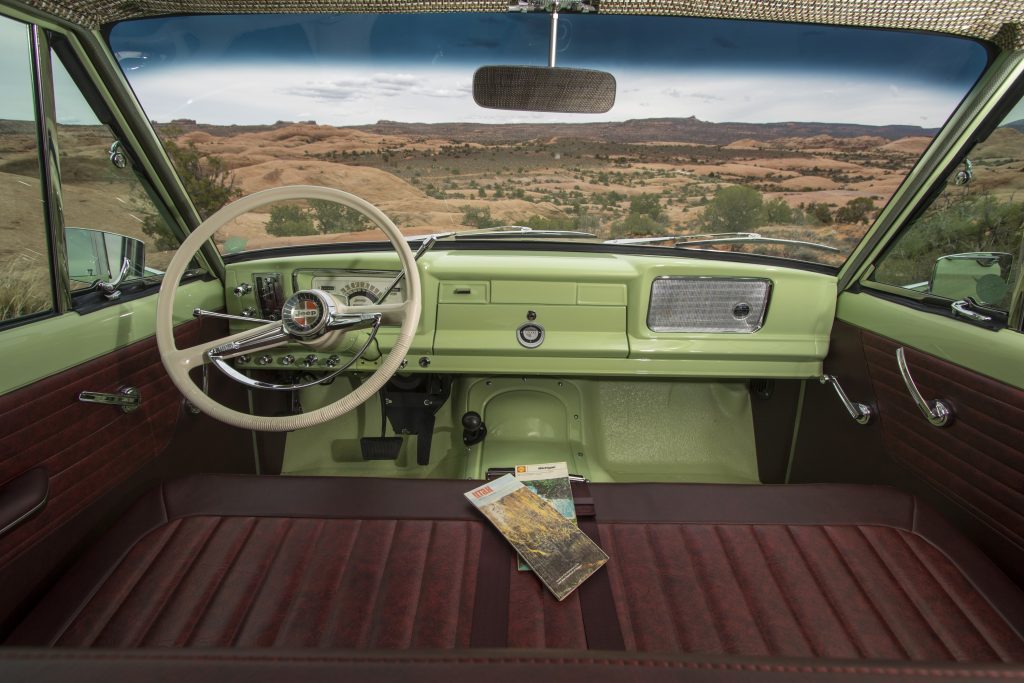 ?