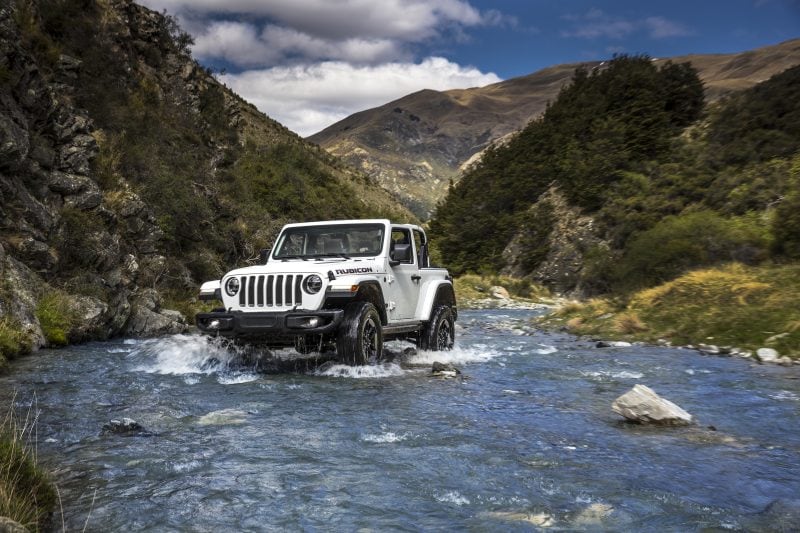 One of the most iconic vehicles on the car market is the Jeep Wrangler. It has had an image that has been imprinted into the American view of what a car is thanks to its service during the war and consistent use throughout all forms of media and having an exterior that has stayed relatively the same for so long. The new 2018 Jeep Wrangler keeps this look going.
In a new
blog post
, FCA NA breaks down how the 2018 Jeep Wrangler continues to keep the legacy of the Wrangler close to heart. While other Jeep vehicles, such as the Cherokee and Grand Cherokee, have made attempts to modernize the classic Jeep look, the Wrangle remains dedicated to the boxy(ish) look of the classic Wrangler. That includes the iconic seven-slot grille. This was intentional, as one of the mandates that the engineers had when designing the new Wrangler was to be authentic to the capability and design of the Wrangler.
That makes the 2018 Wrangler the best combination of past and present. All the bells and whistles of modern cars, including more fuel-efficiency, but the look that fans will never forget. The 2018 Jeep Wrangler is the total package.
?If you need help with purchasing a
new
or
used
vehicle, be sure to contact us at
Bayside Chrysler Jeep Dodge
. If you need further assistance in finding financing for a new vehicle on bad credit, contact our financing department. We love to say yes, you're approved! Be sure to like Bayside on
Facebook
, following on
Twitter
, or subscribing on
YouTube
.