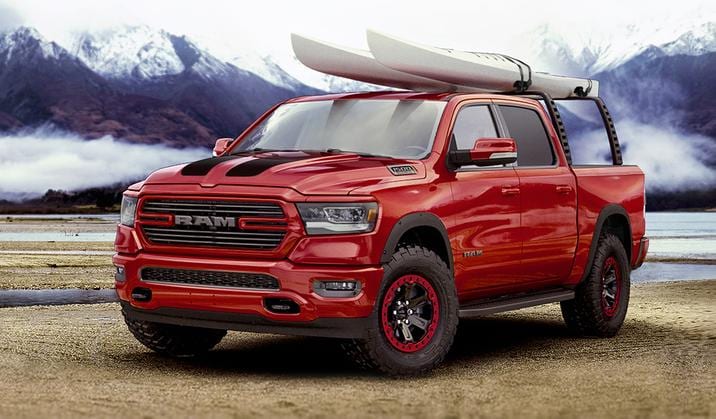 Ram and Mopar have brought truck drivers something to be thrilled about. They have customized the all-new 2019 Ram 1500 and it looks incredible!
At the Chicago Auto Show, Ram trucks and Mopar unveiled the work they have been up to on the all-new 2019 Ram 1500. This outdoor-spot-themed customization has more than 200 Mopar parts and accessories available for the truck.
"At the Chicago Auto Show, Mopar is showcasing the art of the possible when it comes to accessorizing the all-new Ram 1500," said Pietro Gorlier, the Head of Parts and Service at Mopar. "With more than 200 parts and accessories, available at launch, Mopar delivers the largest array of factory-backed, authentic products to personalize the new Ram 1500 and make it truly one of a kind."
The Flame Red 2019 Ram 1500 Big Horn Sport 4x4 is a fun truck to look at. The truck comes equipped with a 2-inch Mopar lift kit that gives it extra off-road clearance and accommodates the 35-inch tires. It is the perfect truck for the off-road sportsman. The wheels include Black Mopar off-road wheel flares provide additional defense against trail hazards.
Another interesting feature is the 5-ft x 7ft. bed that is a unique Mopar feature. The Ram Rack was first shown off as a prototype on the Ram Macho Power Wagon on display at the 2016 SEMA Show. This increased bed capacity for the 1500 gives drivers the ability to store and transport even more equipment.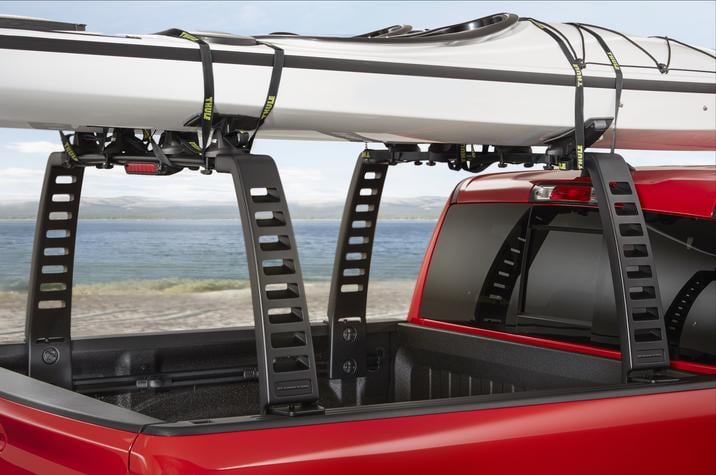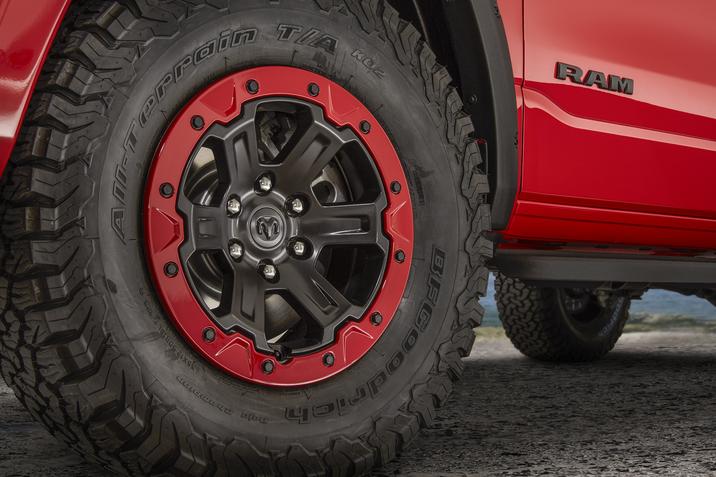 ​