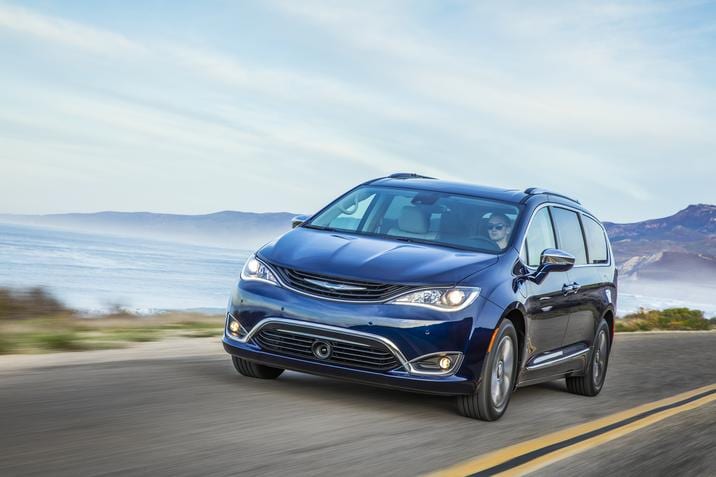 ?

The Chrysler Pacifica Hybrid was named by the editors of Good Housekeeping as the 2018 Best New Car award winner.
Good Housekeeping teamed up with Car and Driver to go through more than 100 new vehicles in order to find 25 of them that deserved to be fully tested out to see which ones the best of the best were. The cars were driven on more than 3,000 miles of test tracks and graded on various different things such as safety, value, handling, design, comfort, and more. The Chrysler Pacifica Hybrid won out against all the other vehicles tested.
"As America's first-ever and only hybrid minivan, it is by definition a one-of-a-kind, no-compromise family vehicle," said Laurie Jennings, Deputy Editor and Director of Good Housekeeping Institute. "Offering all the qualities of the well-received gas model, the Chrysler Pacifica Hybrid displays substantial real-world electric range for most driver's daily commutes, great fuel economy when operating as a hybrid and plenty of room for families."
The Chrysler Pacifica is the most awarded minivan of 2016 and 2017 and reinvents the minivan segment. It's bringing the minivan back into the conversation of must-have vehicles for the year. For anyone who has taken the chance for a test-drive, it's clear why the Pacifica Hybrid is the winner of another prestigious award.