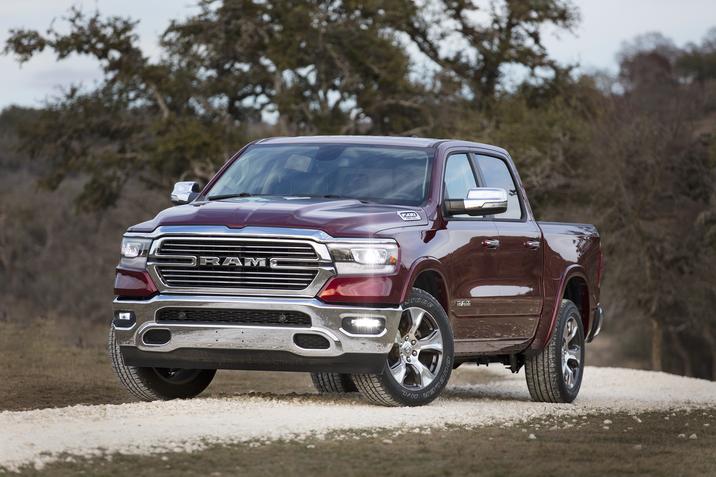 In the world of trucks, the Ram 1500 is one to really watch. It has consistently been one of the most awarded trucks with critics and drivers are picking up on the fact that Ram is producing some of the best trucks to buy. As for quality, a reviewer for Ars Technica has found a love for the new Ram truck.
The reviewer had along his daughter for the ride and the both of them made some interesting observations about the 2019 Ram 1500 including that the grille reminded her of new Star Wars villain, Kylo Ren. Considering the recent tie-ins with the sci-fi franchise, that definitely doesn't seem like a bad thing.
One of the best things about the Ram 1500 is the luxury and comfort present in the interior design. Ram seems to be working off of the idea that just because the 1500 is a powerful truck doesn't mean that it shouldn't be great to ride in. The reviewer certainly seems to agree, commenting that the interior "got high marks from everyone."
Another big feature that really sets the Ram 1500 apart from its competition is the tech it comes with. This is the award-winning Uconnect system. The system in this 2019 Ram 1500 was the 8.4-inch touchscreen. This helps make the Ram 1500 one of the most technological trucks on the market and gives drivers and passengers easy access to various features.
Read the full review here and find out why another critic has come around on the Ram 1500.

​If you are interested in learning more about a Ram truck contact us at Bayside Chrysler Jeep Dodge. View our new and used line-up on our website. Be sure to download our mobile app to keep track in real time of your vehicle when it is brought in to be serviced. Like us on Facebook, follow us on Twitter, and subscribe to us on YouTube to see more auto news and monthly specials.