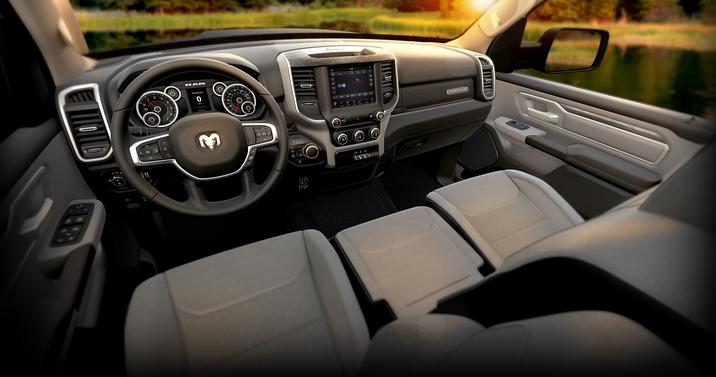 The editors at WardsAuto have recognized the hard work that went into making the interior of the all-new 2019 Ram 1500 and have named it to their 2018 10 Best Interiors List.
WardsAuto's editoral staff evaluated over 40 cars to come up with this year's list. The requirement to be considered is that the car had to be either completely new or significantly upgraded for the 2018 or 2019 model year. In the case of the 2019 Ram 1500, the interior has been completely redesigned.
"The all-new 2019 Ram 1500 is a no-compromise truck that sets the standard for interior comfort and refinement. We are honored that WardsAuto has chosen the Ram 1500 for Ward's 10 Best Interiors list," said Mike Manley, the head of Ram Brand. "We've added unique technology, materials and storage solutions to give customers a premium experience while staying true to the hard-working nature of the Ram 1500."
The pieces of the 2019 Ram 1500's interior that stood out to help get it on Ward's 2018 10 Best Interior List is features such as the active noise cancellation for a quiet interior, reimagined center console with 12 different storage configurations, and nearly 100 percent more storage capacity versus its closest competitor.

If you are interested in learning more about a Ram truck contact us at Bayside Chrysler Jeep Dodge. View our new and used line-up on our website. Be sure to download our mobile app to keep track in real time of your vehicle when it is brought in to be serviced. Like us on Facebook, follow us on Twitter, and subscribe to us on YouTube to see more auto news and monthly specials.