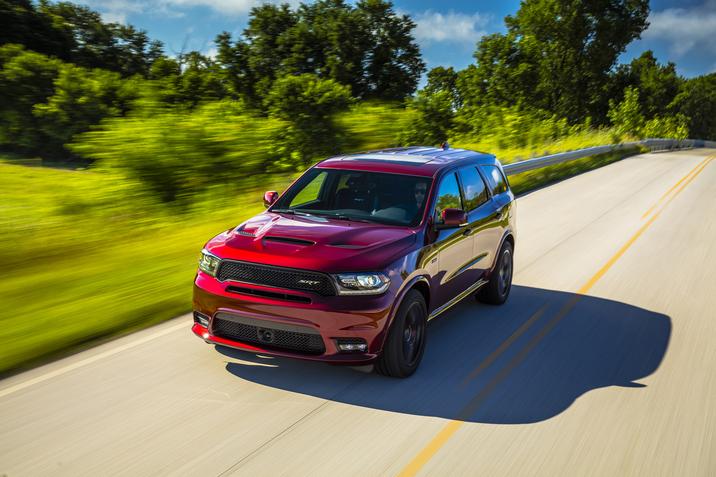 ​
The 2018 Dodge Durango SRT was named the 2018 Crossover of the Year by the Rocky Mountain Automotive Press association at the Charity Preview Party.
This honor was received at the Denver Auto show. The winners were chosen by the members of the RMAP by evaluating all the new or significantly updated vehicles for 2018 to determine which was the best fit for the Rocky Mountain lifestyle, just the kind of situations the new Dodge Durango SRT is built for.
"The 2018 Dodge Durango SRT made a great impression in its first RMAP event by how well-integrated this high-performance vehicle is for the Rocky Mountain region," said David Muramoto, President of RMAP. "From clear, functional styling to how well the powerful drivetrain and electronic systems work together, the Dodge//SRT team did fine work in impressing RMAP voters."
The new Dodge Durango SRT has plenty of new features to impress any drivers. It is America's fastest, most powerful and most capable three-row SUV. It has a 475-horsepower from its 392-cubic-inch HEMI V-8 engine. It's an incredible machine and certainly worthy of any honor that is bestowed upon it by any automotive press.