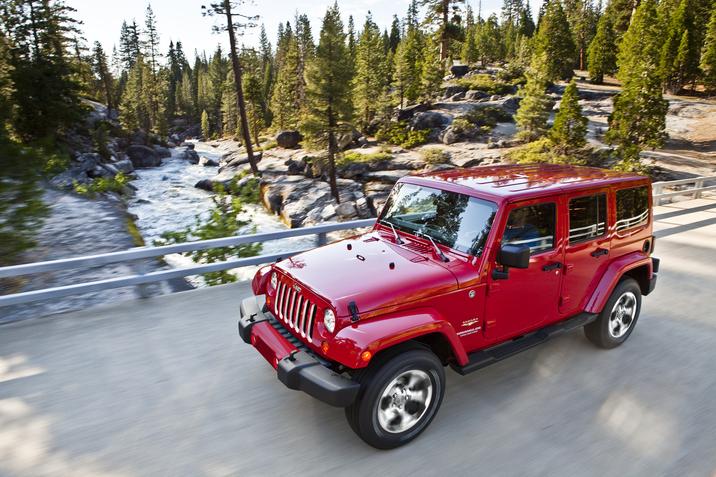 Cars.com has put out their annual American-Made Index for 2017 and the Jeep Wrangler and the Jeep Cherokee both placed high on the list among all the vehicles. The Cherokee ranked second and the Wrangler is the top spot on the list.
"As a descendant of the military Jeep that helped the Allies win World War II, the Jeep Wrangler already has strong American credentials," said Joe Wiesenfelder, the Cars.com executive editor. "In Cars.com's 2017 American Made Index, the Wrangler's American roots prove as deep as its image. The SUV has been long been a Cars.com favorite for off-roaders and sun-lovers."
The Cars.com American-Made Index is put together based on five key criteria. This includes assembly locations, domestic parts content, country of origin for the engine and the transmission, and the US factory employment. Using that info, Cars.com put together that the Wrangler 2-door is 74 percent American Made and the 4-door is 76 percent American Made. The Wrangler is currently being made in Toledo, Ohio.
"We are delighted to celebrate America's most patriotic day with the news that Cars.com's American-Made Index has ranked Jeep Wrangler and Cherokee as the two overall most-American vehicles for 2017," said Mike Manley, Head of Jeep Brand FCA Global. "On this Fourth of July holiday we salute the dedicated employees who build Wrangler and Cherokee, as well as the loyal Jeep owners who drive them."

If you need help with purchasing a new or used vehicle, be sure to contact us at Bayside Chrysler Jeep Dodge. If you need further assistance in finding financing for a new vehicle on bad credit, contact our financing department. We love to say yes, you're approved! Be sure to like Bayside CJD on Facebook, following on Twitter, or subscribing on YouTube.