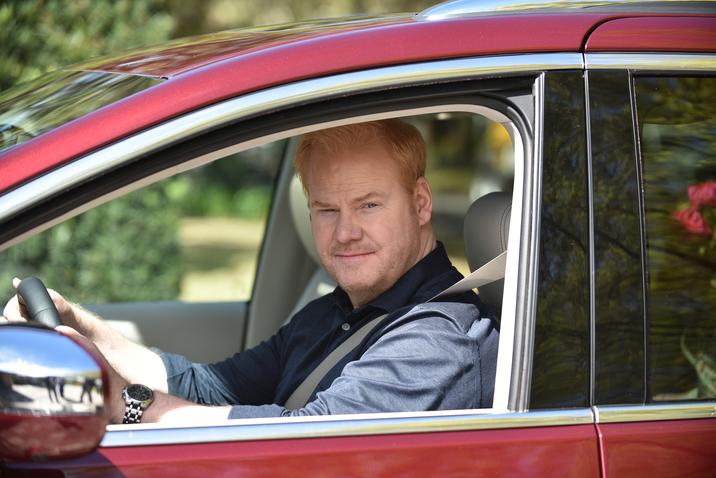 The advertising and marketing at Fiat-Chrysler is always interesting. They have the tendacy to bounce back and forth between poignant and humorous. It really depends on the brand. A while back, Dodge enlisted the help of Craig Robinson and Jake Johnson to promote the Dart leading to some truly funny ads. To promote the new and upcoming 2017 Chrysler Pacifica, FCA has brought on another comedian to do the ads.
The Pacifica will be getting an ad campaign named "Dad Brand." They'll be teaming up with comedian Jim Gaffigan to produce a series of ads centered on the new minivan.
"As the Chrysler brand is reinventing the minivan from the ground up, the objective of our campaign is to challenge the conventional category stereotypes and appeal to a new generation of minivan buyers, including younger families," said Oliver Francois, Chief Marketing Officer at FCA. "To do that, authenticity is key, with real-life language and an endorser, Jim Gaffigan, who is a real father of five with a strong point-of-view on fatherhood and modern-day parenting. Here you see Jim and his family leveraging the customer benefits of our minivan to enhance his own "Dad Brand" in a relatable and engaging series of sketches that highlight the class-leading features of the all-new 2017 Chrysler Pacifica."
The ads center on Gaffigan highlighting the various ways the new 2017 Pacifica help him to be an even more amazing dad. The spots are up on YouTube and will be airing on TVs and online throughout the next few weeks. If you need a good laugh to start out the weekend, this is the best place to start.


​Learn more about the new 2017 Chrysler Pacifica by contacting us at Bayside Chrysler Jeep Dodge.
We have a wide variety or not just new and used Jeeps, but Chrysler, Dodge, Ram and more!
Be sure to download our
mobile app
to keep track in real time of your vehicle when it is brought in to be serviced. Like us on
Facebook
, follow us on
Twitter
, and subscribe to us on
YouTube
to see more auto news and monthly specials.